The Apple Watch tries to please on every level - and generally it succeeds. It's stylish, customizable, and packed with smart features, but there's only so much a timepiece can achieve on its own.
Thankfully, a range of quality products from third-party manufacturers exist that let you customize your Apple Watch experience even more (and they're going to make perfect
Whether you want to pimp your timepiece's aesthetics or just protect it from damage, there's an accessory that will do the job and we've checked out seven of the most interesting choices out there.
To create this list, we've scoured the web for the things we're most impressed by, offering some cool features to enhance the power of your smart timepiece. We've ranked these from cheapest to most expensive according to prices at time of writing - however, some variation may occur over time.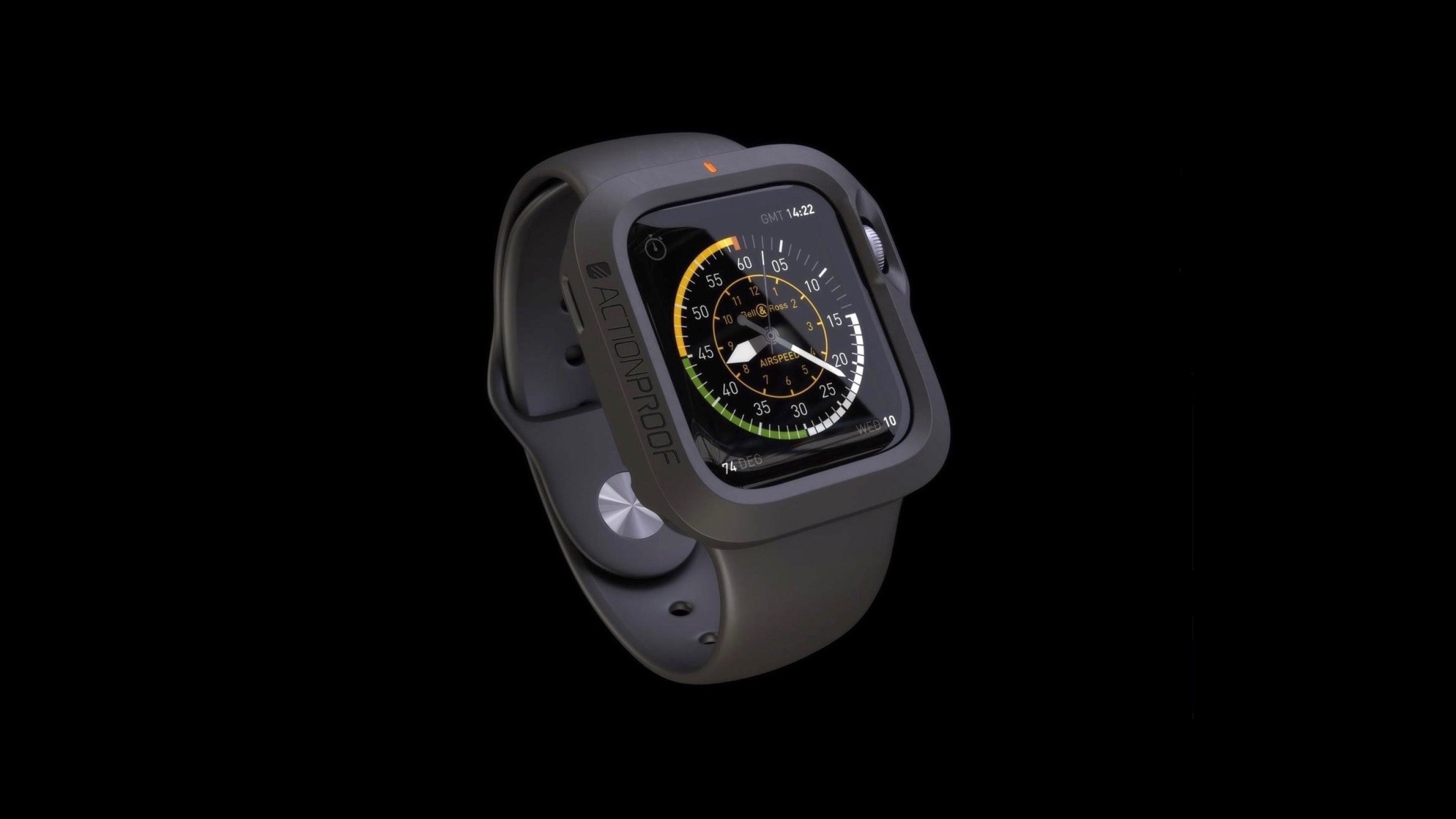 If you wear your timepiece on a construction site or when engaging in high-risk sports - and you can live with some extra bulk on your wrist - then the Actionproof case could be for you.
The shock-absorbing bumper case uses a tight-fitting silicone housing, made to withstand knocks and trips and keep your Apple Watch looking good as new, wherever you wear it.
With accurate cut-outs for the watch's microphone, speaker, heart rate sensor and digital crown, the case keeps things accessible while also fending off a list of potential environmental threats, including UV radiation and extreme temperatures.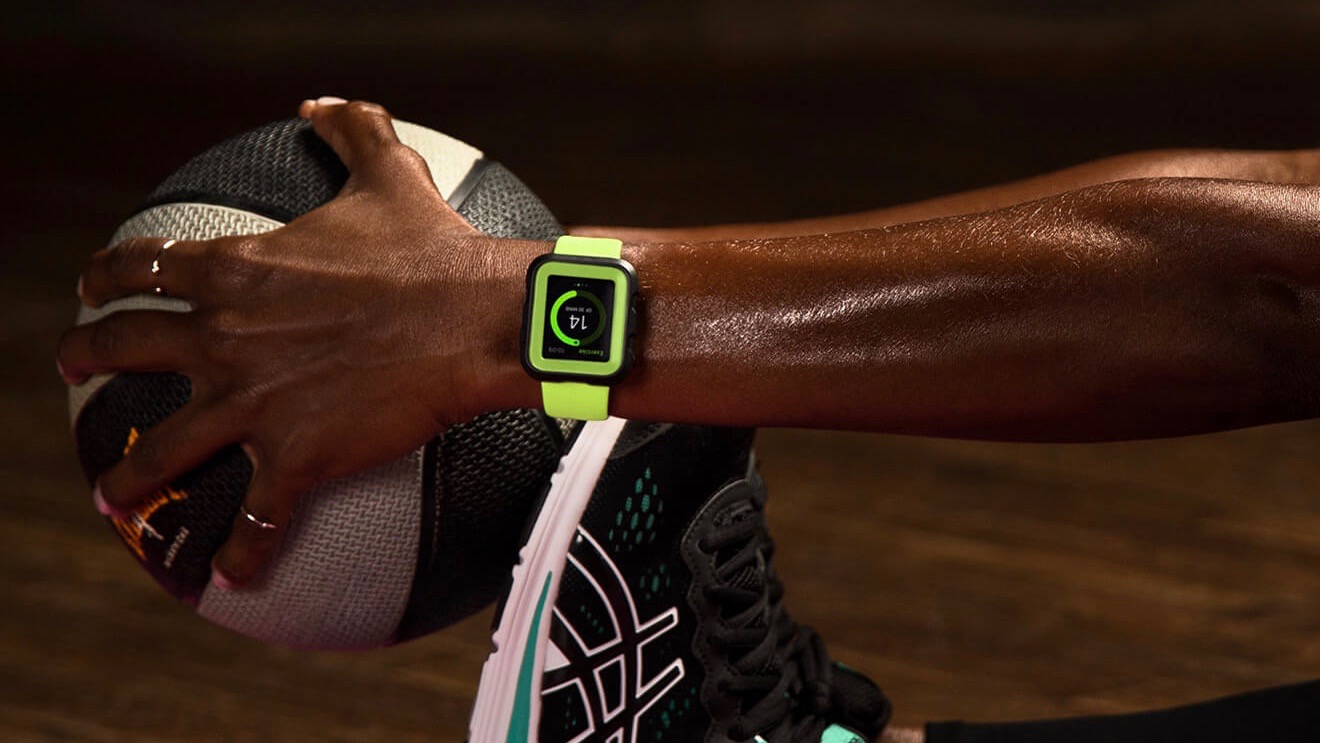 Griffin knows all about extreme phone defense, and the company recently transferred its protective case smarts over to the Apple Watch, with decent results.
The Survivor Tactical Case boasts a tough screen guard to keep your watch's display safe from scratches without compromising the display's touch responsiveness, and a molded TPE/polycarbonate body clips over the case to protect the Digital Crown from above, while remaining accessible from below.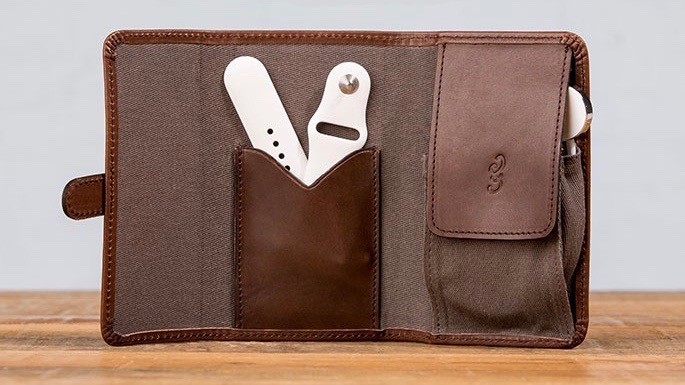 It's not always desirable to have your Apple Watch on show when you're travelling, and helpfully Pad&Quill has a gorgeous solution for safely stowing the watch away.
The Roll Up Case is a full-grain leather pouch lined with soft linen inside to keep your Apple Watch safe and snug.
There's also space left over in the wallet for your charging cable and an additional strap, plus the Luxury edition includes a stylish wooden pocket stand.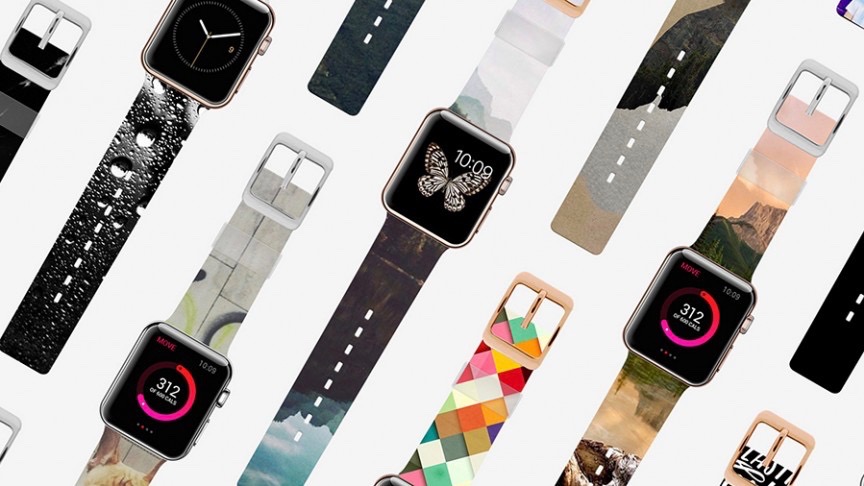 Casetify is well known for its custom phone cases, but did you know the company lets customers design their own Apple Watch strap, too?
All you do is upload a photo to the Casetify website or choose one from your Facebook or Instagram account, and use this as a basis for your one-of-a-kind design.
Various layouts are available for both sizes of Apple Watch, and if inspiration is in short supply, you can always pick one of the company's many cool designs.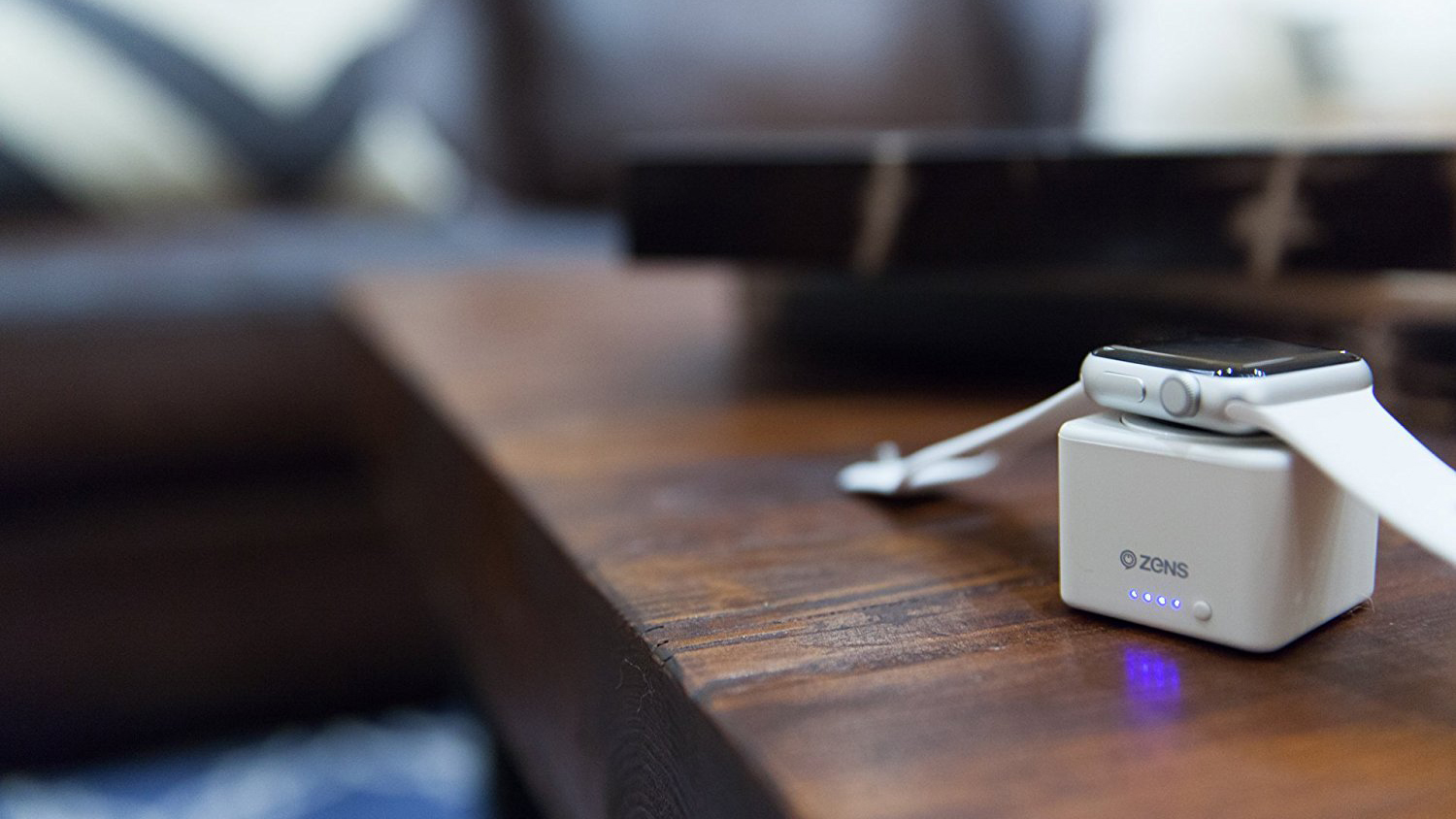 Charging solutions don't come any simpler or smaller than this. Zens' minuscule Apple Watch power bank doesn't have a Lightning cable port - instead, it relies on an internal 1300mAh battery which is attached to an embedded inductive charger.
Four LEDs on the side indicate the battery's power level, and the cube packs three full charges before it needs to be plugged in for re-juicing via its micro USB port (although, irritatingly, adapter not included).
The Powerbank also supports Night Stand mode, making this a great all-round travel companion.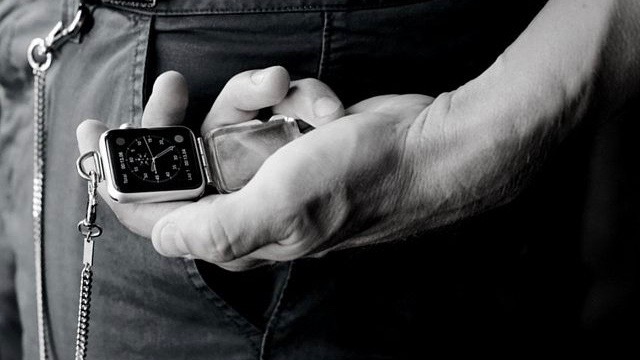 Turn your Apple Watch into a classy pocket watch with this vintage jewelry accessory from Bucardo. Or, if you don't find it at all classy, then it's perfect for the hipster in your life.
Part of the company's Pendulum Collection, this pocket watch fits into the band slots of Apple's iconic timepiece.
Bucardo's creation has a stylish hammered cover and a fitted hinge, so you can close it over the Apple Watch display and easily flip the pocket watch open to check the time, in true aristocratic style.
The hammered pocket watch includes an adjustable 15-inch chain and comes in plain or pinstriped silver or gold, plus the Bucardo also offers equally eye-catching Apple Watch necklace pendants.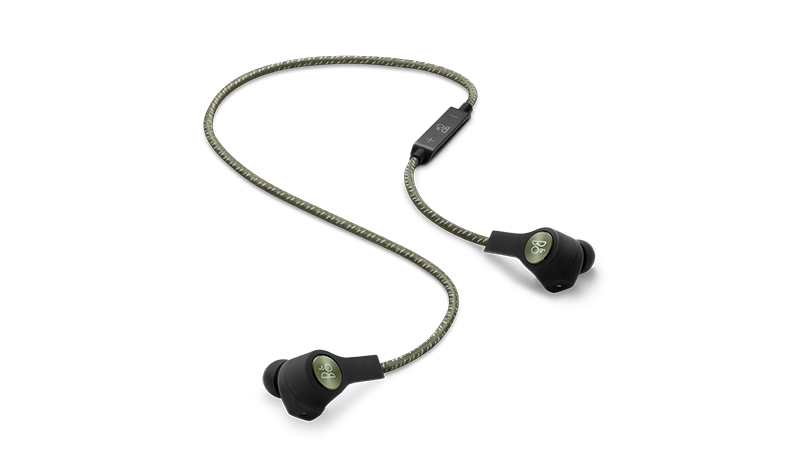 If you like to keep track of your fitness activities using your Apple Watch but crave a little musical motivation on those long and lonely runs, then Bluetooth earphones are the way to go.
These premium buds by Bang & Olufsen sit at the high end of the wireless earphones market, but the H5's are brilliantly designed. The magnetized buds snap together around your neck and auto-power off when not in use, they sound excellent, and you can even take calls thanks to the built-in microphone.
They also come with a neat magnetized charging cube and plenty of spare ear tips for matching your comfort and size needs.