PC gamers have never had it so good. While the e-sports scene is ramping up to enjoy unprecedented popularity, powerful graphics cards are becoming more affordable than ever, finally allowing PC to serve as a viable alternative to consoles.
But, whether you aspire to be the next League of Legends or Call of Duty superstar or, more likely, just enjoy a few rounds of Overwatch, you'll assuredly find yourself at a disadvantage if you skimp on a gaming mouse. Assuming you've already shelled out the dough for a robust gaming rig straight out of science fiction, there's no excuse for cheaping out on control inputs.
How to choose the best gaming mouse
Your choice of mouse depends very much on your gaming preferences: if you're into first-person shooters, finding the right balance of sensitivity and responsiveness is vital. If you're into real-time strategy, MMOs or MOBAs, it's vital to pick a mouse that lets you map macros to specially configured buttons. Otherwise, you may be more interested in practical uses, such as logging into your computer with nothing but a fingerprint.
So, we've picked the 10 best gaming mice: whatever your gaming preferences or needs, one of these will complete your ultimate PC or Mac gaming setup.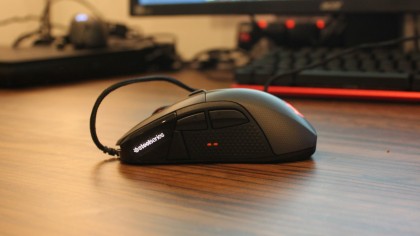 SteelSeries has ventured where few gaming mouse makers dare by adding a black-and-white OLED display to its Rival 700. It can be used to show information in three currently supported games – Dota 2, Counter Strike: Global Offensive and Minecraft – or can show animated GIFs instead. There's a high level of customization on offer here thanks to the Rival 700's modular nature, which lets you snap covers on and off and switch between a three or six-foot cable. There's also support for tactile alerts that trigger vibrations to indicate when health, mana and other in-game resources are replenished in the aforementioned games. Innovative stuff.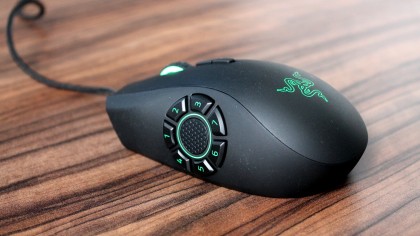 Razer's refreshed Naga Hex gaming mouse has once again been designed with MOBA and MMO players in mind. And if you need your mouse to do the job when it comes to timely spellcasting, it could be a great addition to your setup. The Naga Hex 2 positions a thumb grip alongside seven quick-access buttons arranged in a circle that, with a bit of muscle memory training, allow you to fire off spells and perform other actions in a snap. There's also two buttons along the top for adjusting dots-per-inch (DPI) sensitivity on-the-fly, and two rubber plates on the sides help with grip. In addition to offering an abundance of buttons, the Naga Hex V2 is lightweight and looks great thanks to Chroma RGB lighting that adds a dash of color to the side-mounted buttons, mouse wheel and Razer logo. Lighting behaviour is configured using Razer's Synapse software, and you can jump right into the action by downloading its League of legends and DOTA 2 profiles.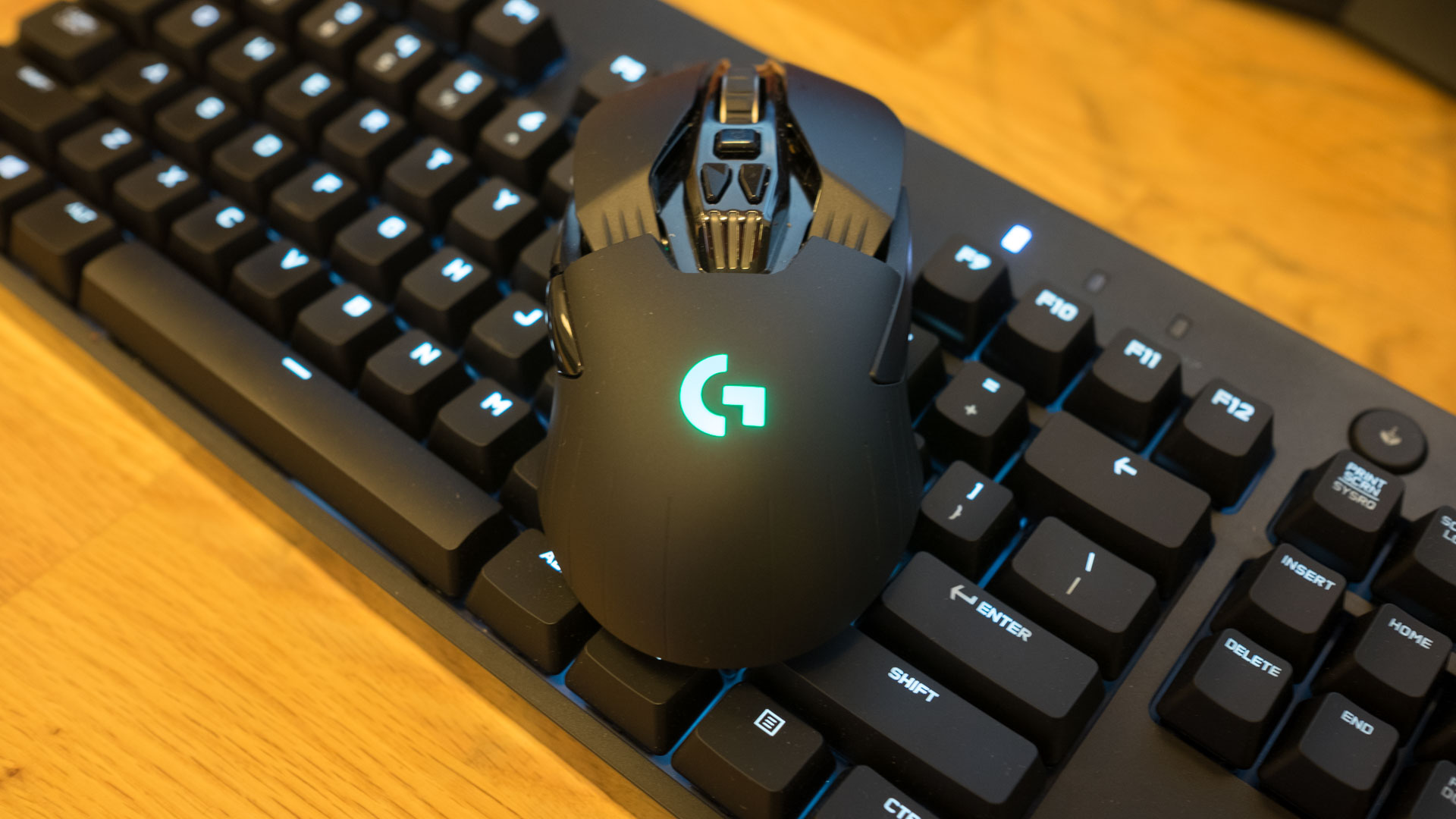 Wireless gaming mice have a bad reputation and the Logitech G900 Chaos Spectrum will completely change your mind on them. With DPI scaling between 200 and 12,000 plus no perceptible lag this gaming mouse is ready for everything from your next game of Hearthstone to tournament level Heroes of the Storm. The ambidextrous design is a rarity these days and better yet, Logitech has implemented magnetic buttons that you can simply swap out for a black spacer depending on your handiness.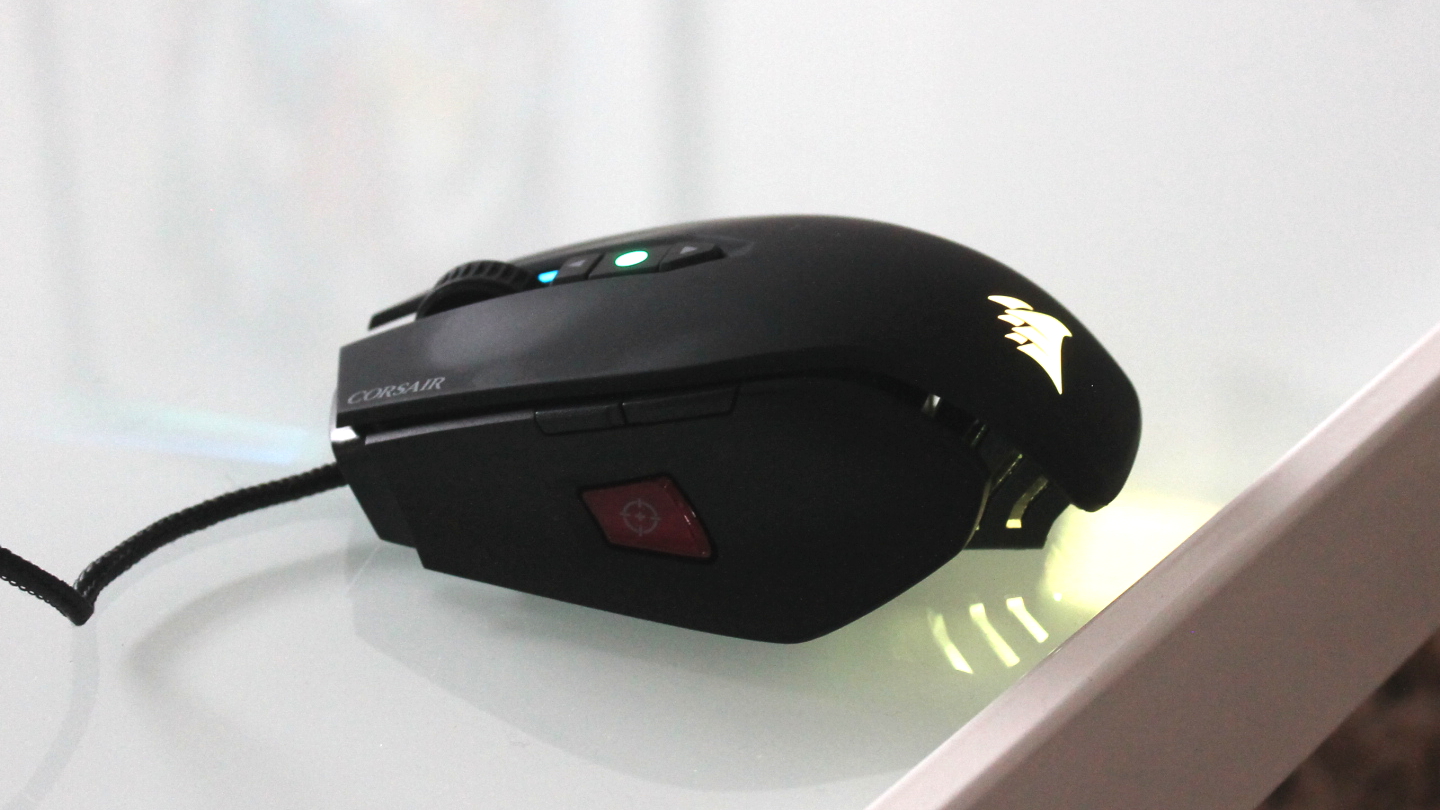 Few gaming mice manage to squeeze in as many features as the M65 Pro RGB while remaining comfortable during long gaming sessions. Corsair's incredibly well-built gaming mouse fits the hand like a glove and its huge 12,000 DPI sensors allows for silky smooth gliding in any game. Once you've navigated the sometimes confusing mass of options in Corsair's CUE software, the M65 Pro RGB can display some impressive and subtle lighting effects. Other features are novel yet welcome: a sniper button positioned on the left-hand edge, three-point weight customization and a DPI switcher that lights up all the colors of the rainbow. Well: blue, green, yellow, white and red, anyway.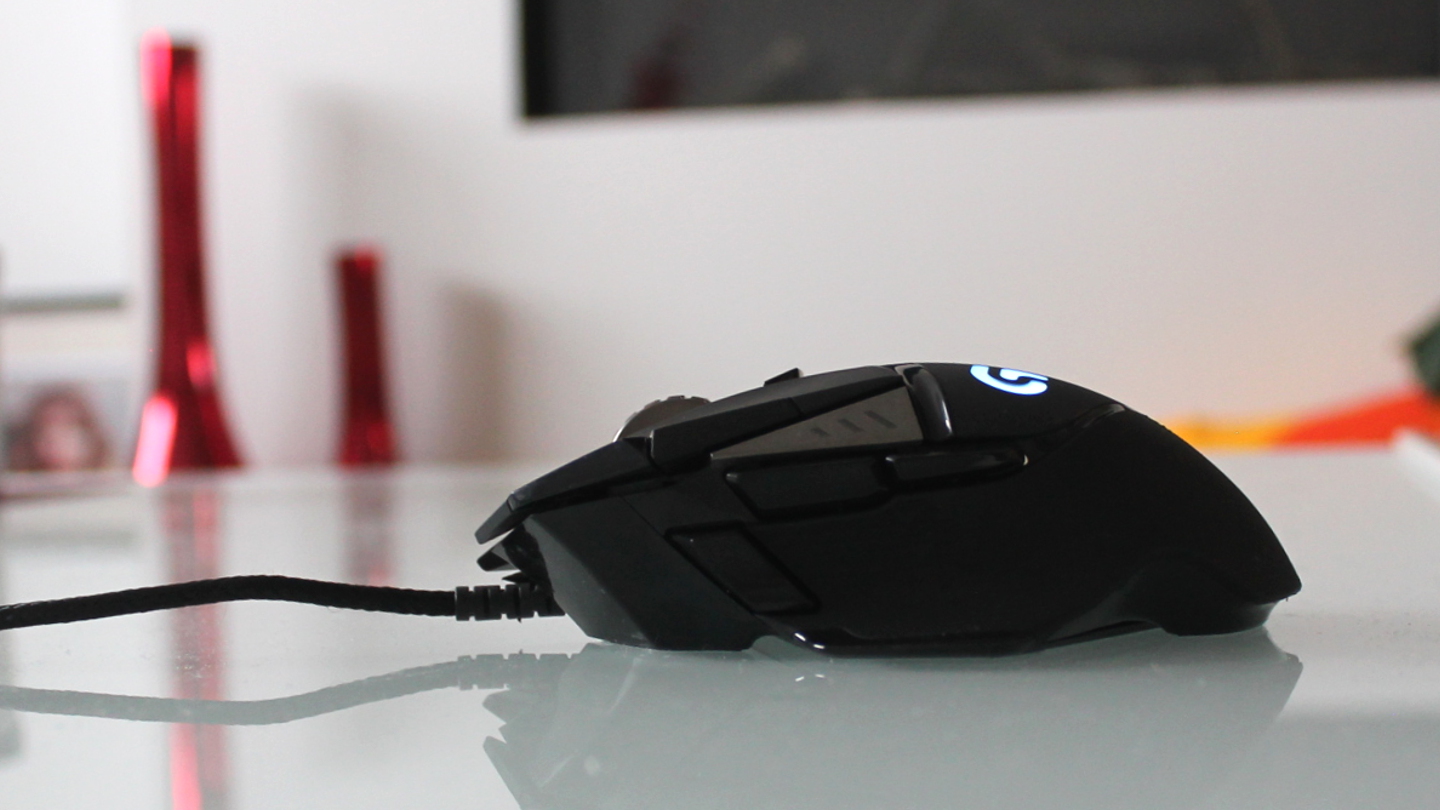 Logitech's gaming mouse turns being heavy handed into a good thing. Its hexagonal core can be customized with up to six 3.6 gram weights, giving you a lighter or heavier mouse to wield. Adjusting the mass and balance isn't the G502's only trick: its surface-turnable gaming sensor packs Logitech's Delta Zero tech, which lets you use it on a wide variety of surfaces beyond your regular mouse mat.
Clicking a middle mouse button lets the G502's scroll wheel spin freely, which helps prevent knuckle strain when navigating long webpages and forms. Add to that 11 customizable buttons including four on the left-hand side, a three-speed DPI shift under the scroll wheel and a logo that lights up 16.8 million colours in the dark using RGB backlighting, and you have one attractive, tech-stuffed gaming mouse.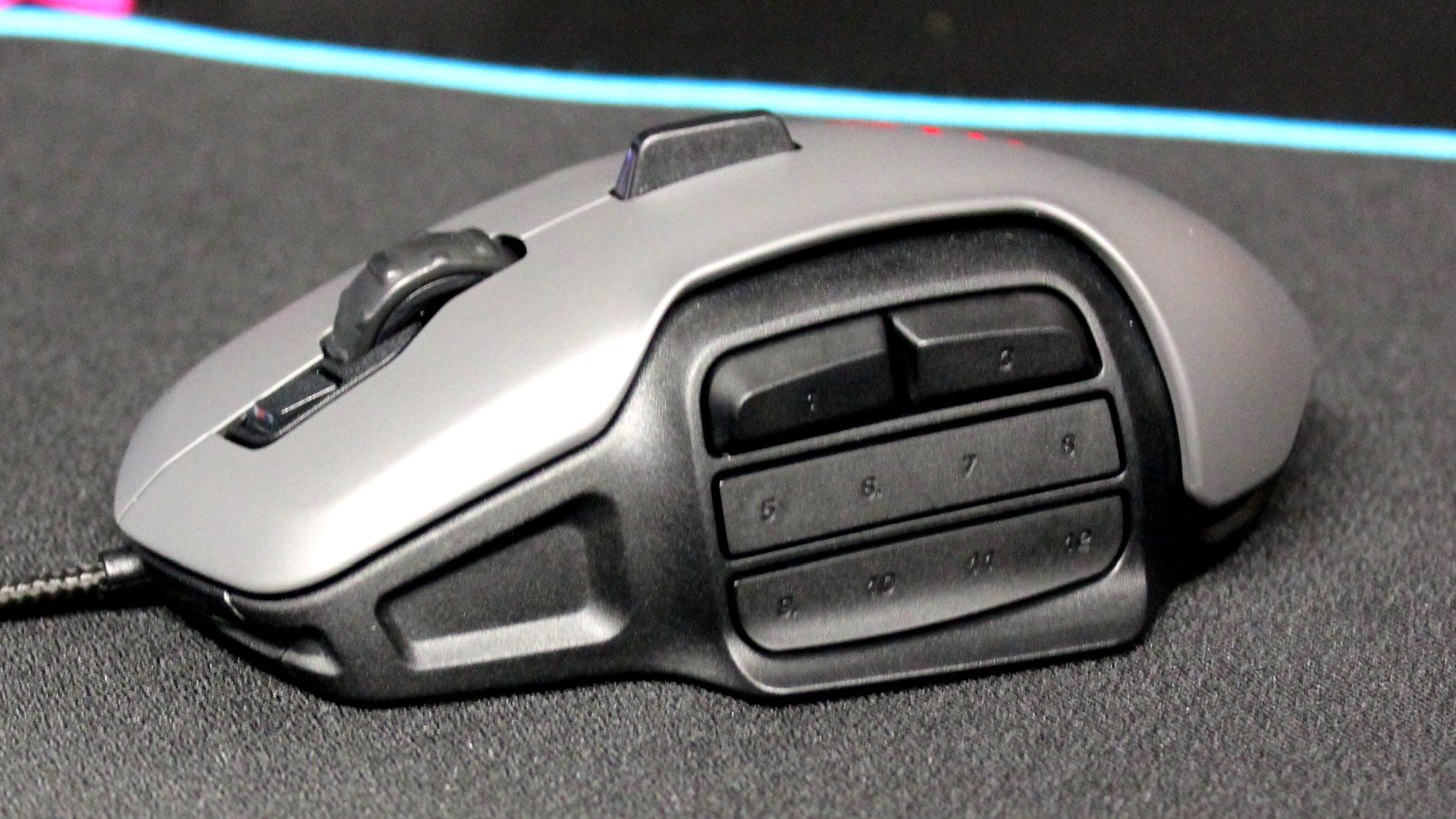 Roccat's Nyth is one of the more innovative mice in recent times. Clicking a button pops out its 12 side buttons, which you can then re-configure in any order you like - giving you a potential 36 side button combinations. Mapping is done using Roccat's Swarm driver, which lets you create custom button configurations and map buttons to programs. That makes it suitable for not just MMOs, but a whole range of genres - from FPS to MOBA titles. If you've got a 3D printer, you can even 3D print your own buttons for it.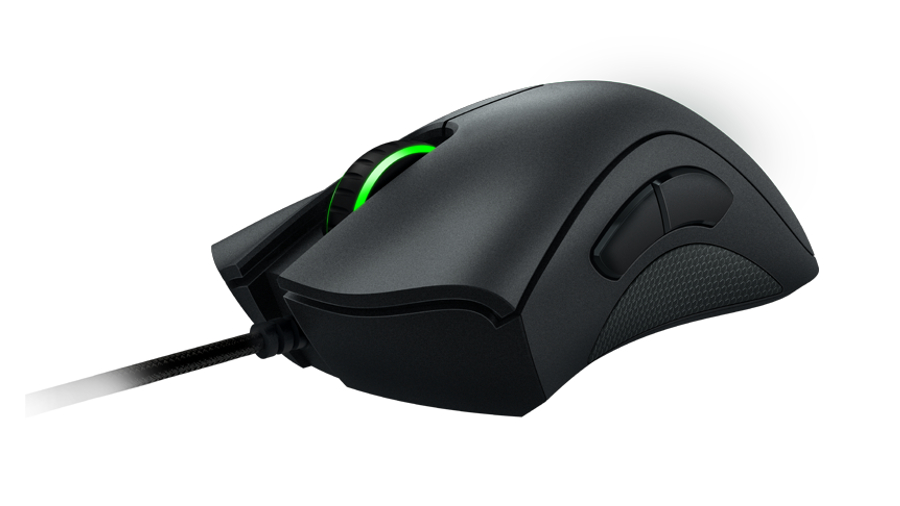 Many pro gamers swear by Razer's PC peripherals, and the Death Adder Chroma mouse is one of the most popular gaming mice around. There's nothing too flash about it (except for the ability to make various bits of it glow in different colours), but it feels right in the hand, is light, the rubber side-grips come in handy at frenzied moments, its optical sensor is tried-and-tested and it goes up to an insane 10,000DPI (probably too sensitive for mere mortals, but it's there if you need it). MMO fans may be slightly disappointed by a less-than-generous allocation of macro buttons, though. But in the world of gaming mice, it's considered something of a design classic.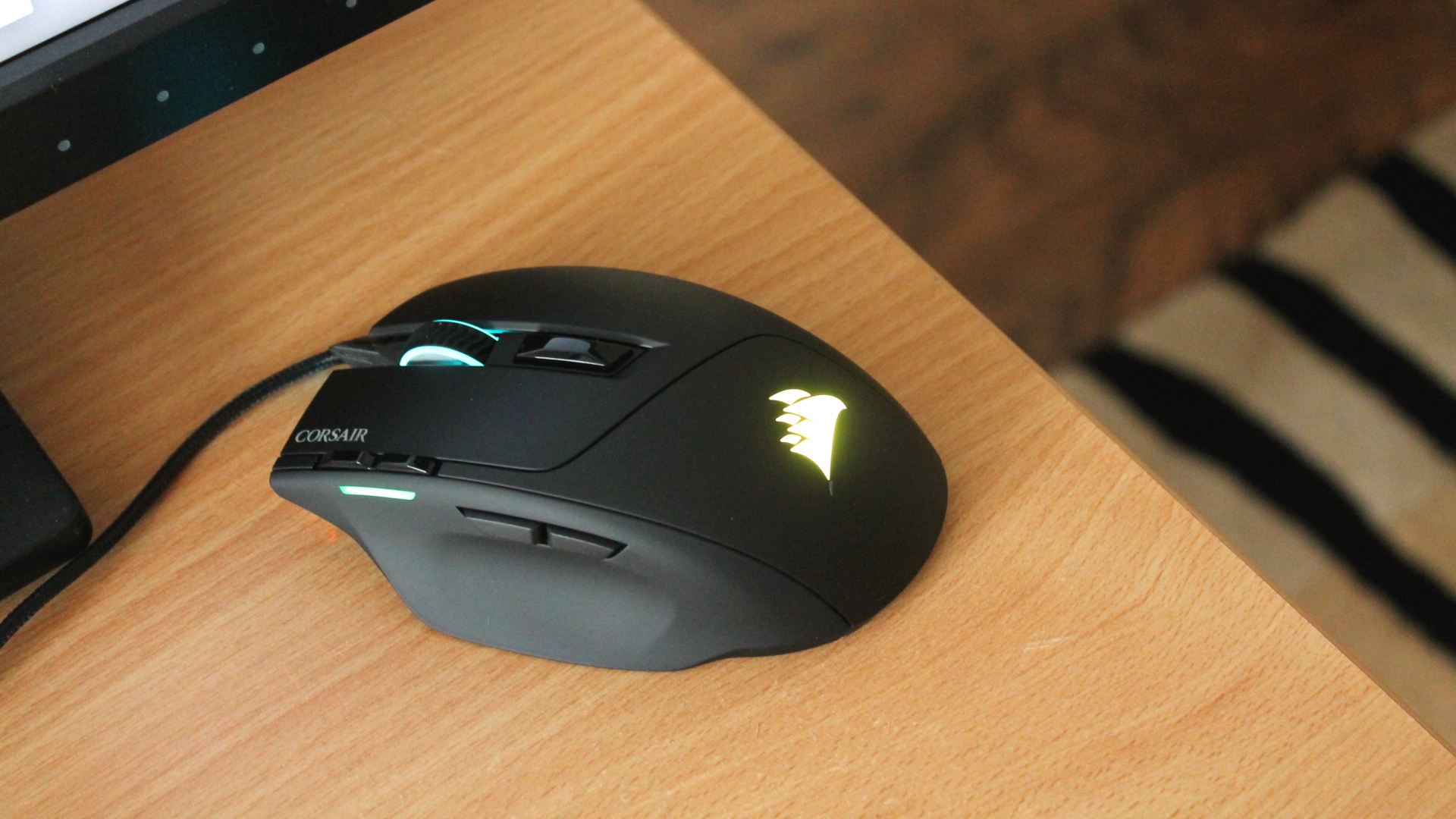 Another impressive mouse from Corsair, the Sabre is comparatively stripped down compared to the M65 Pro leaving just the essentials for a reasonable price. The first thing you notice is how light the mouse is. Its lightweight body combines excellently with its fast and accurate optical sensor to feel like a durable mouse you can wield in your hand for playing games of any genre. Corsair's CUE software is a little fiddly to get to grips with, but once figured out can be programmed to cycle colors around the Sabre's four RGB-lit zones.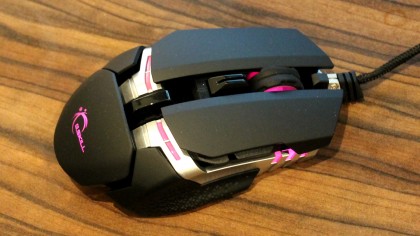 Some gaming mice forego comfort in the name of features, which can't be said for the RipJaw MX780. It boast a number of features designed to make your hand grip feel just right, including a height-adjustable palm rest, ambidextrous and interchangeable side grips and adjustable weights. It all adds up to make one of the most comfortable gaming mouses we've tried in some time, and it's responsive to boot thanks to an onboard 8,200 dpi laser sensors that supports on-the-fly DPI switching.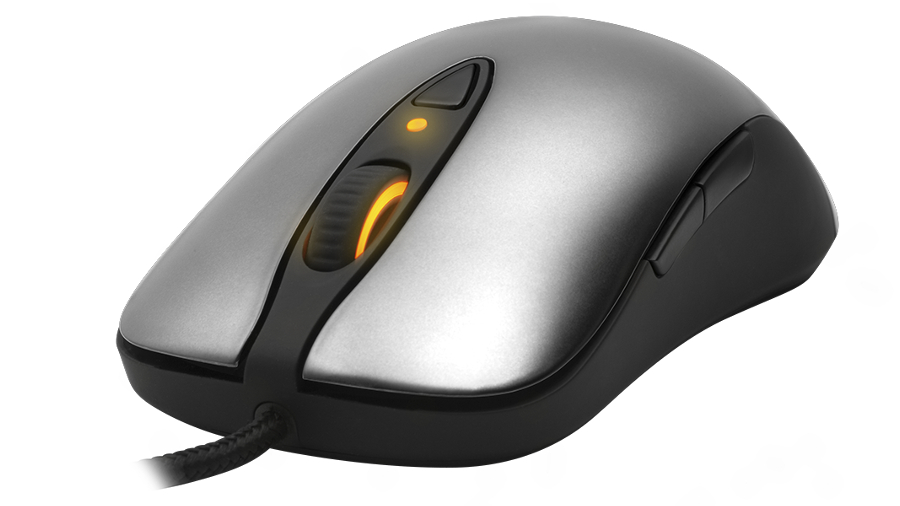 SteelSeries peripherals have a huge following among the professional gaming community, and many pros swear by the Sensei. With 11,400DPI sensitivity and a handy eight macro buttons, it comfortably straddles the first-person shooter/MMO/MOBA divide. Meanwhile, underneath its deceptively conventional looks, it's precision-engineered for all the precision and sensitivity you could desire. And it even lets you customise its "lift distance" – so whatever surface you use it on, you can get it performing perfectly. We can't vouch for your general level of talent, but the SteelSeries Sensei will at least put you on a par with the pros in terms of equipment.