Update: We've updated spot #3 with the latest revision to HP's winning convertible laptop, the Spectre x360. See exactly why below!
Whether they're 2-in-1, or hybrid, convertible laptops are all the rage these days. They're a response to the question, "Why buy a laptop and a tablet when you could have both in the same device?"
Made possible by detachable designs, some 2-in-1s allow for their displays to be removed from the keyboard base. Others take a convertible route, in which the notebook's hinge can be rotated 360 degrees and then clam-shelled as a thicker tablet.
Generally speaking, hybrid laptops are priced between $700 (about £450, AU$800) and $2,000, though you can find one for much cheaper if you wouldn't mind settling for a Chromebook such as the HP Chromebook Flip. Other PC makers, like Dell with its Venue 7000, have found success in enterprise-focused 2-in-1s.
Swiftly approaching the third year of Windows 10, with 400 million copies of the operating system installed, 2-in-1s are becoming as commonplace as traditional laptops and tablets. With that in mind, we've procured a list of the best hybrid laptops that suit the term by definition.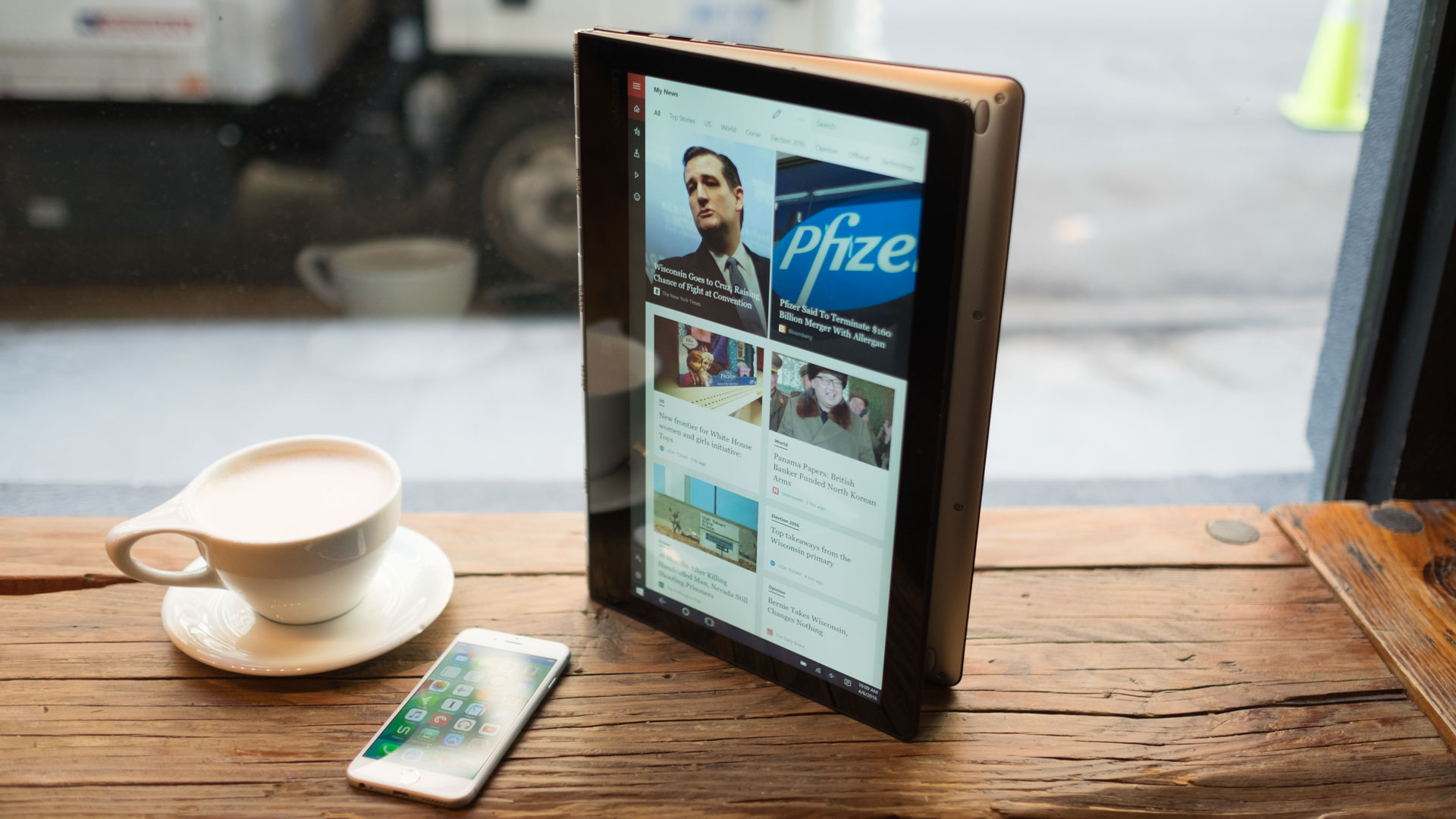 Whereas the Lenovo Yoga Pro 3 had a winning design paired with less than stellar performance, the Yoga 900 is power without compromise. Complete with more powerful Intel Core i processors and a larger battery pack, the Yoga 900 turns out to be Lenovo's best convertible yet.
Better yet, this 2-in-1 can effortlessly compete with most Ultrabooks on the market and even Microsoft's acclaimed Surface Book laptop. Even though the extra power only adds to the weight and girth of the Yoga 900, it still manages to pull off a slender physique and flexible frame allowing for easy folding back into tablet mode.
Without taking a huge toll on the price, the Lenovo Yoga 900 is undeniably deserving of the top spot on our list.
Read the full review: Lenovo Yoga 900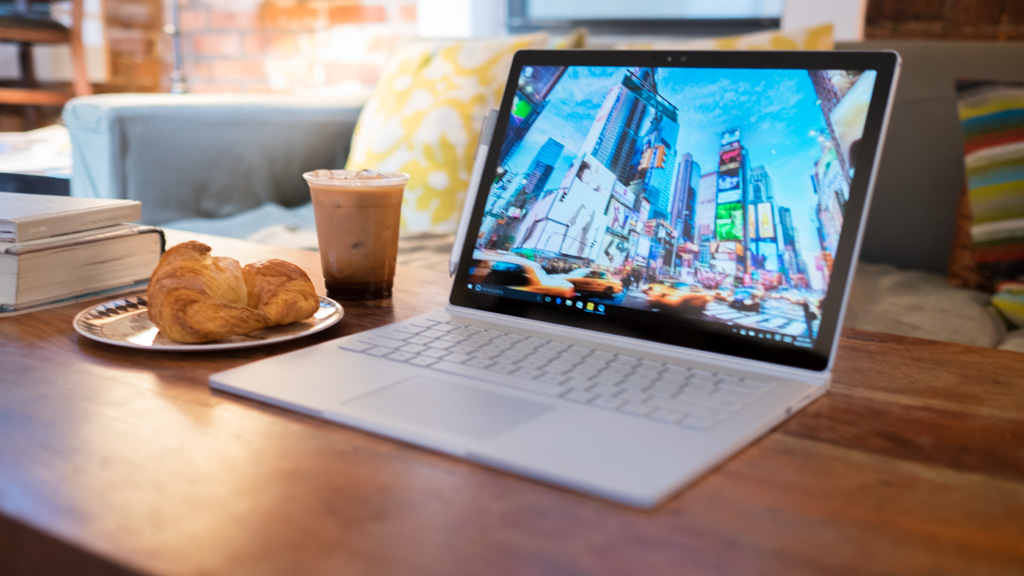 In 2015, Microsoft made some noise in announcing the company's first laptop, the Surface Book. And while there's still work to be done, particularly in its ill-advised 3:2 aspect ratio and 13.5-inch screen, the Surface Book is still one of the best in convertible laptops around.
In its tablet, or Clipboard, mode it's already among the most powerful and thinnest Windows 10 devices on the market. Dock it onto the keyboard base, however, and you're in for a real treat; that is, assuming you opt for one of the discrete GPU configurations, which add more power to the Surface Book's lower half.
Read the full review: Surface Book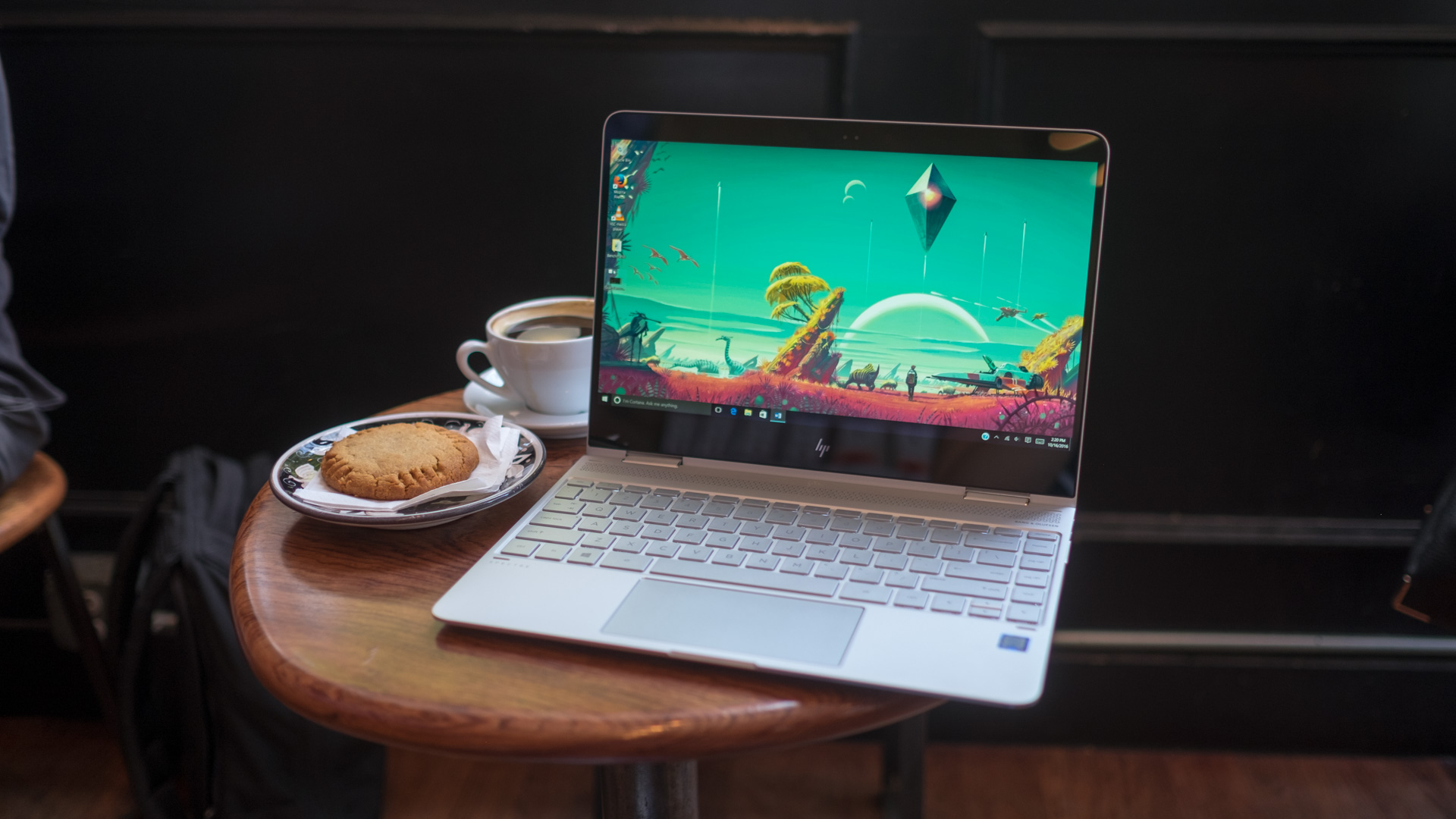 With Kaby Lake now ruling the roost in terms of CPUs, HP decided it's high time to flip the switch on its Spectre 2-in-1. With an overhauled keyboard and suave new logo, the HP Spectre x360 holds its own against anything Apple can show, but it also draws a few influences. The four-speaker arrangement, reminiscent of the iPad Pro, ensures user-facing sound regardless of its orientation. Meanwhile, the new x360 dual-wields USB-C ports for faster charging and data transfers. The battery life itself exceeds 8 hours whether you're using it in laptop or tablet mode, though it's (potentially) undermined by the lack of an SD card slot this time around. Fortunately, like with many things USB-C replaces, there's an adapter for that.
Read the full review: HP Spectre x360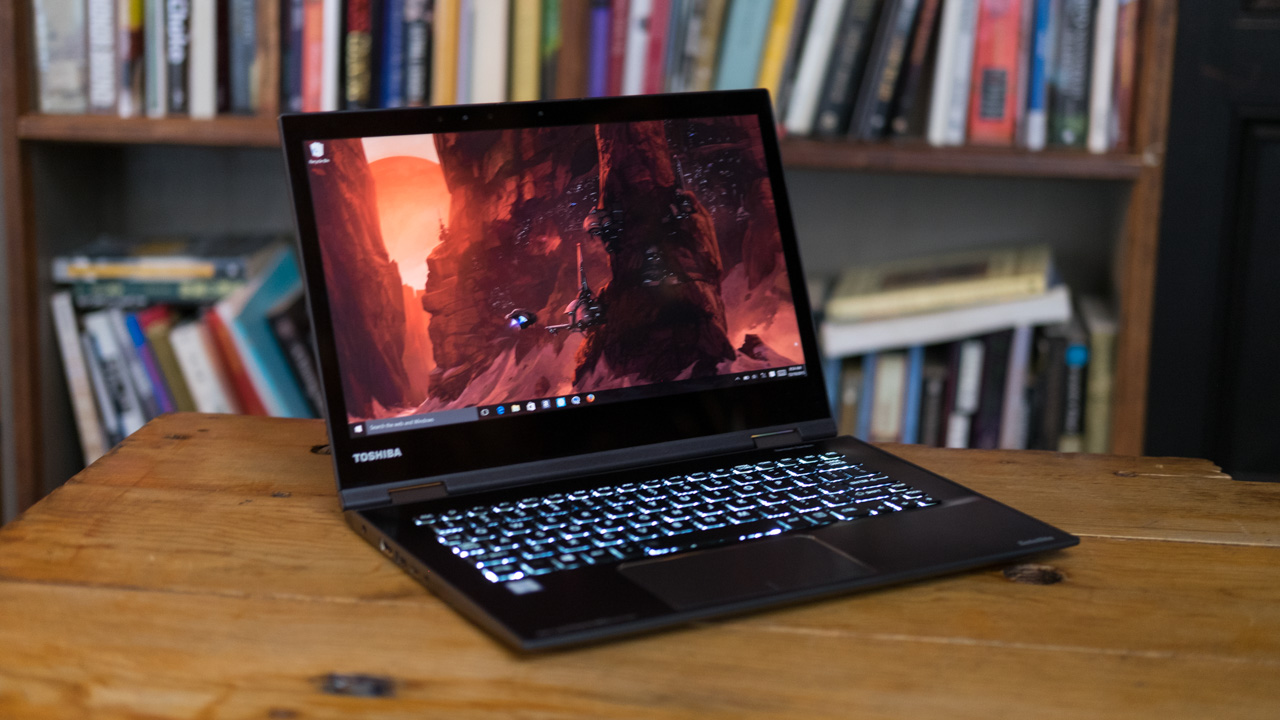 As the first 4K-enabled convertible on the market, the Toshiba Radius 12 is a spectacular machine both inside and out. This sharp 2-in-1 laptop was designed to be held as a tablet just as much as it was meant to be used on your lap.
Thanks to its lightweight and ergonomically designed chassis, this is one transformable notebook you'll actually want to hold in your hand. Despite its questionably rearranged keyboard layout and lackluster battery life, the Toshiba Radius 12 is surprisingly a solid performer even at its native resolution which, by the way, is only bettered by a striking color palette.
Read the full review: Toshiba Satellite Radius 12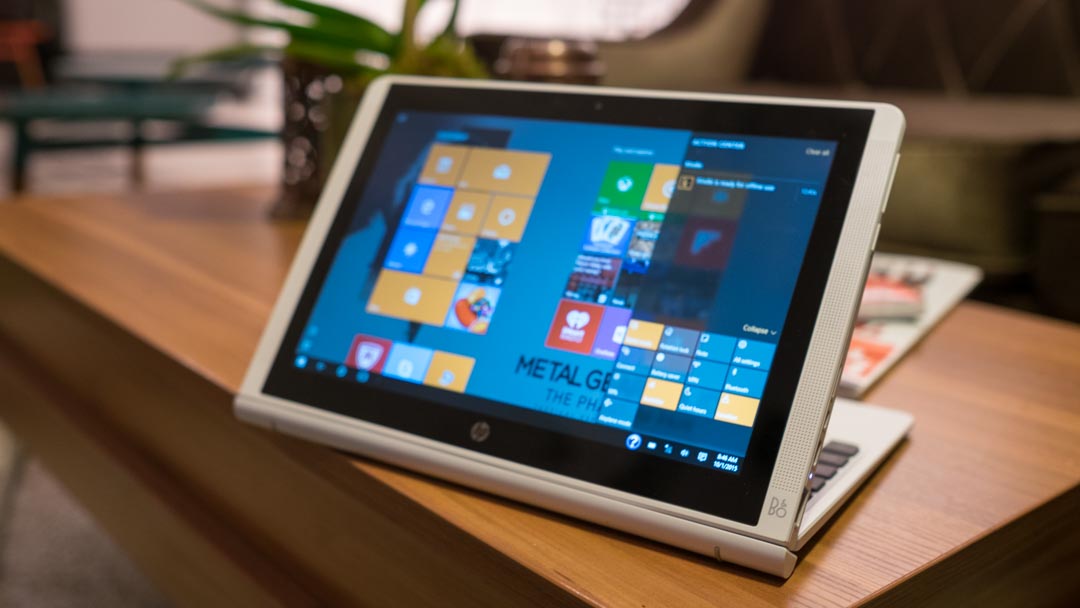 The Windows 10 convertible landscape isn't cheap unless we're talking about the Pavilion x2. This 10-inch hybrid neatly packages a surprising amount of goods considering its small size. It comes outfitted with an HD screen and more than enough power to get you through a simple day of web browsing (and even some light photo/video editing).
What's more, when you're ready kick back with some streaming media, you can pop off the 10-inch hood for an equally impressive standalone tablet experience. If you're looking for something with a bit more screen real estate, however, there's always a 12-inch model available as well.
Read the full review: HP Pavilion x2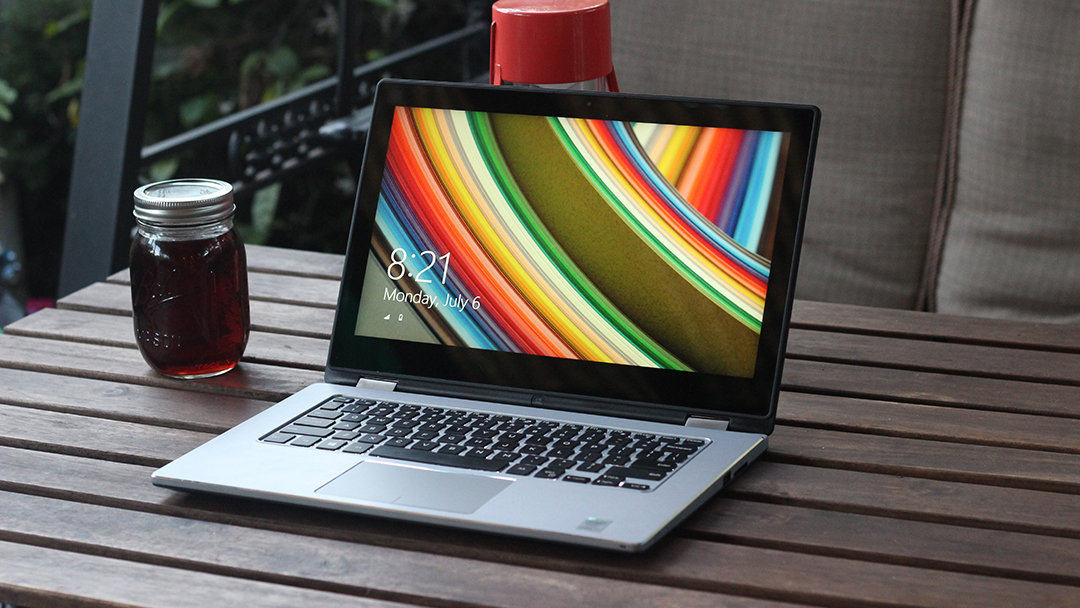 Though there's nothing remarkably distinct about the Dell Inspiron 13 7000, there's no denying it's a sturdy device that nigh-perfectly balances the worlds of both performance and style. What's best about the Inspiron 13 is its ability to camouflage itself as a conventional laptop. Bend that sucker back like you're about to break the screen right off the hinge, though, and you'll be greeted by a flexible tablet design accompanied by shrieks of terror from surrounding colleagues.
Students and freelancers cranking out last-minute assignments in the wee hours of the night will be delighted to hear that the Inspiron 13 7000's keyboard, at least according to Dell, is indeed waterproof. We wouldn't advise, say, resting your steaming hot cup of joe on its alphanumerics, but of course it's a welcome feature.
Read the full review: Dell Inspiron 13 7000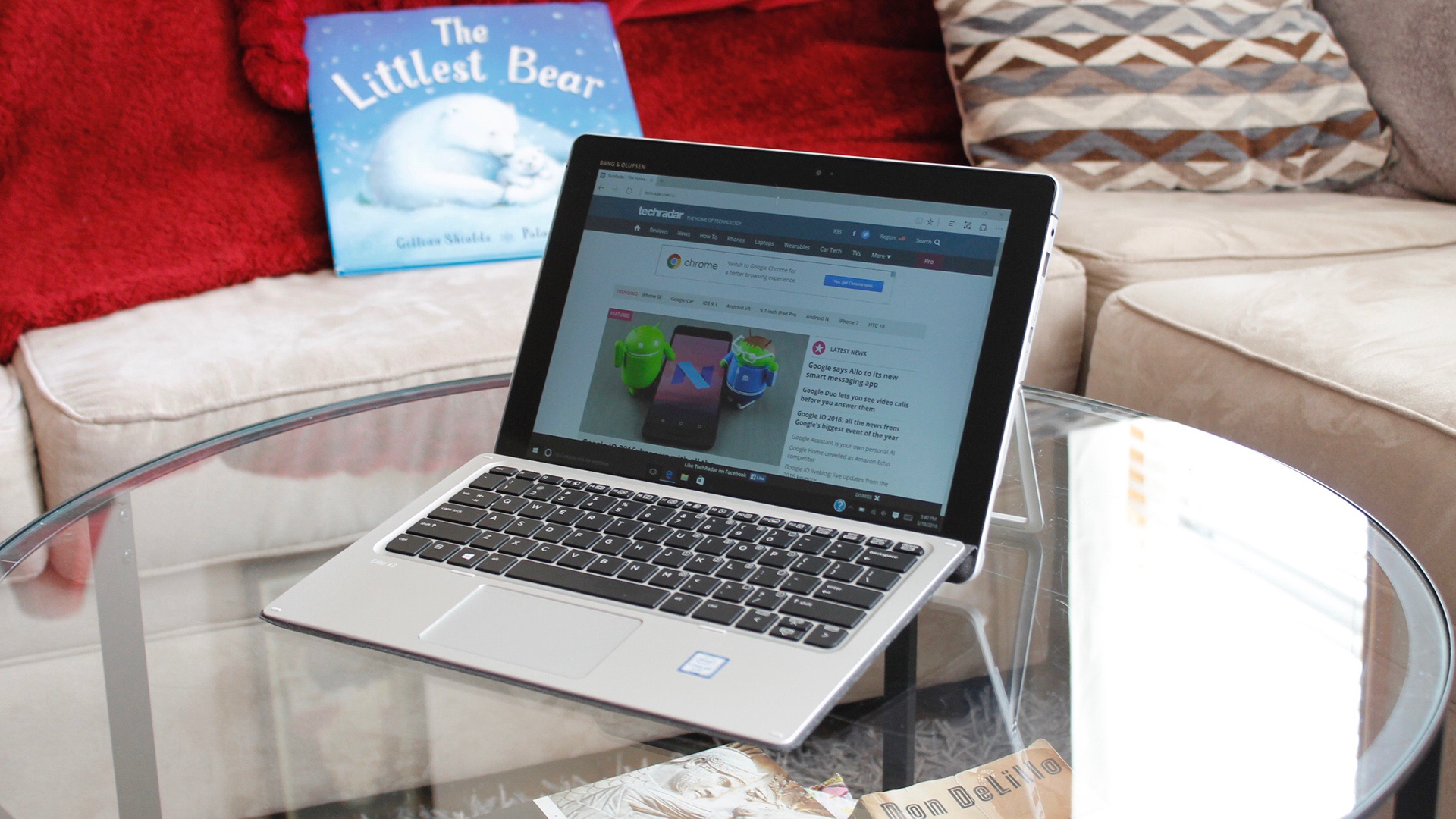 If you're looking for something more resistant than a Surface Pro but with minimal added weight, the HP Elite x2 1012 G1 is a top contender. Featuring a backlit keyboard, Wacom "Active" pen support, and Thunderbolt 3, the HP Elite x2 1012 G1 is as versatile as it is good looking.
And that goes without mentioning the 12-point stress test the tablet underwent through production. That's right, HP claims that its Elite x2 1012 G1 can endure drops, bumps and temperature shifts that would leave other tablets on the market dead in the streets. Though its cost might seem extravagant for a device with only a 1080p display, but the HP Elite x2 1012 G1 is better seen than heard about.
Read the full review: HP Elite x2 1012 G1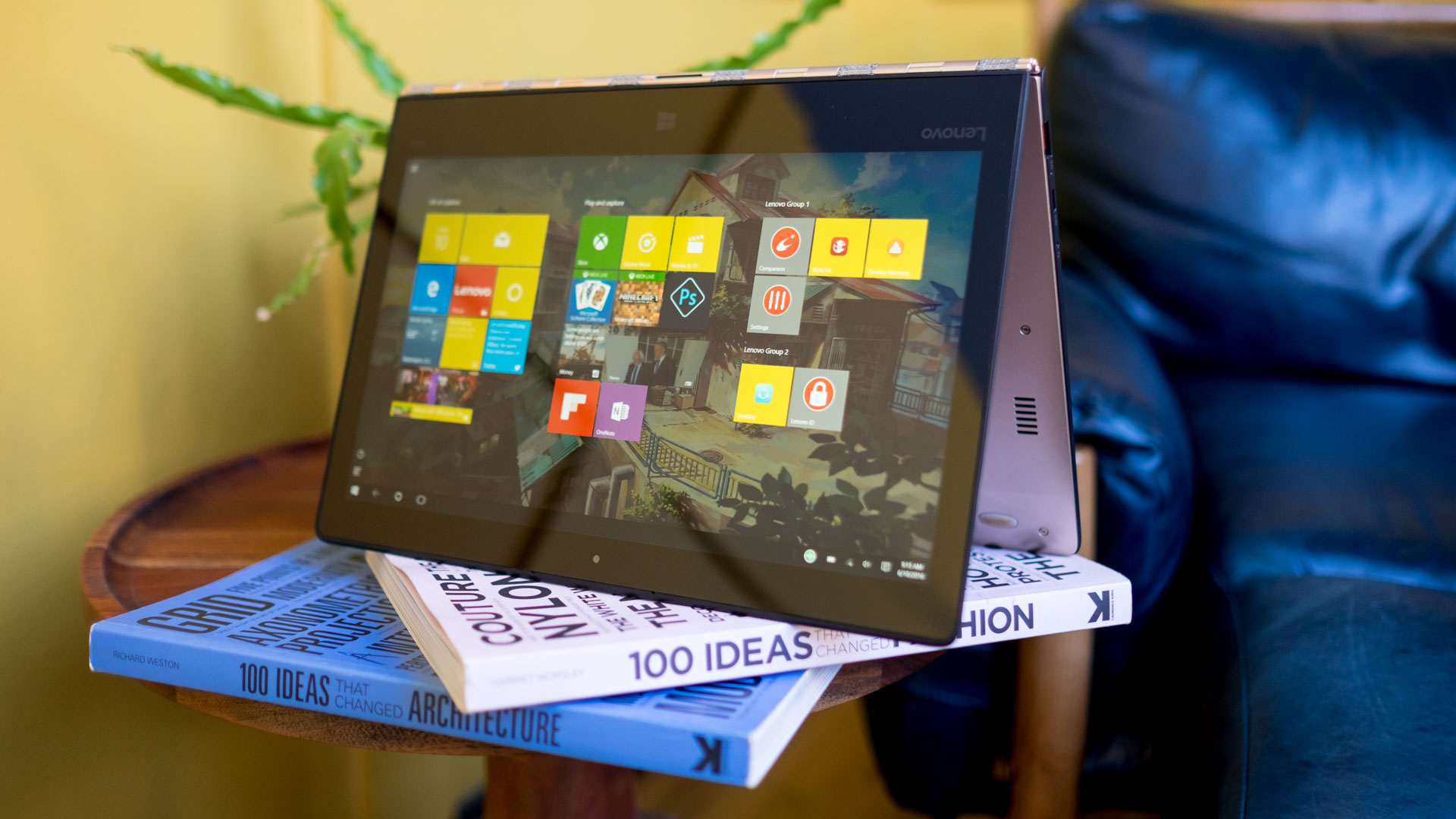 The Lenovo Yoga 900S feels like a direct response to Apple's 12-inch MacBook. The 12.5-inch display, the USB-C port and even the Intel Core-m chip on the inside reeks of the controversial, yet incredibly lightweight MacBook. It's a response, however, that brings with it a few notable advantages over Cupertino's solution.
For one, you get access to full-size USB 3.0 ports in addition to the Type-C interface. The highest end version ships with an m7 processor and 1440p display and it costs less than MacBook's comparatively specced built-to-order model. Unfortunately, you'll also have to deal with a smaller trackpad and a similarly inadequate keyboard, but otherwise the Yoga 900S is an impeccable value.
Read the full review: Lenovo Yoga 900S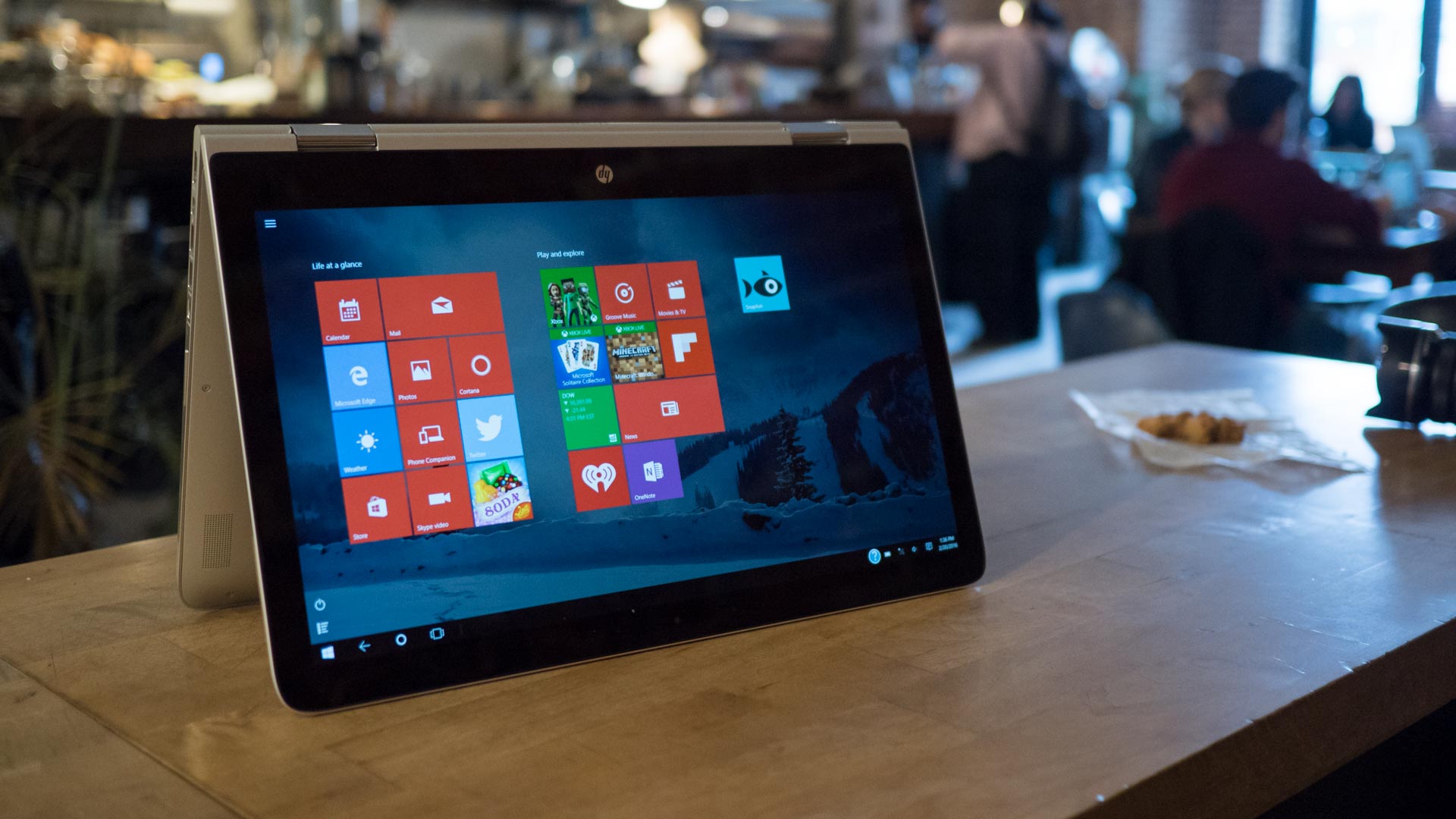 The Spectre x360 15 is an excellent 2-in-1 laptop that stands out with its thin, all-metal body and heavy contrast display. Featuring an excellent 15-inch IPS touch panel, the x360 15 only gets better with the optional 4K display.
What's more, the x360 15's battery life is surprisingly unhindered by its high resolution; however that could be a result of the weak backlighting of the display. Those unimpressed by lengthy battery lives and more intrigued by sleek, ambidextrous designs, however, should scroll down to what's next on our list.
Read the full review: HP Spectre x360 15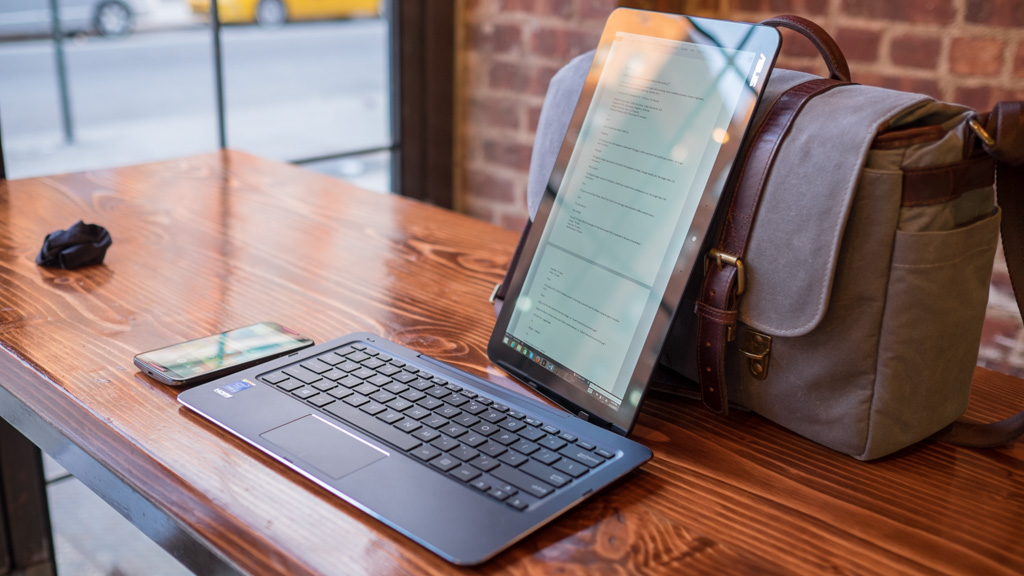 If you're looking for a 2-in-1 machine with portability to boot, there aren't many devices that beat the Asus Transformer Book T300 Chi. This 12.5-inch convertible is one of the thinnest in its class and taking the screen off the keyboard base transforms the T300 Chi into a true Windows tablet.
Though the device is powered by a low-wattage processor, it packs enough punch to drive a 4K display, managing to get you through all your daily tasks. Sadly, the Transformer Book T300 Chi's battery life is a little on the short side and you'll have to cope without full-size USB and HDMI ports, but otherwise this is an excellent and affordable hybrid.
Read the full review: Asus Transformer Book T300 Chi
Gabe Carey has also contributed to this article